We are the commercial cleaning experts.
Welcome to ServiceMaster Clean of Dryden, Kenora, Fort Frances and Thunder Bay
ServiceMaster Clean of Thunder Bay provides quality janitorial services and commercial cleaning services throughout Thunder Bay and the surrounding area.
In order to provide efficient service in each of our communities, ServiceMaster Clean has offices in Thunder Bay, Kenora, Dryden, and Greenstone.
Our cleaning staff is committed to ensuring that your homes and businesses receive the highest quality of service and attention. You will receive the expertise and service you expect from a brand you can trust.
SERVICES
Office cleaning and janitorial services
Commercial carpet cleaning and office furniture cleaning
Residential carpet cleaning and upholstery cleaning

ENVIRONMENTAL RESPONSIBILITY/GREEN
ServiceMaster of Thunder Bay is committed to environmental responsibility. Our GREEN cleaning processes, engage environmentally friendly products and systems; providing outstanding results and improved indoor air quality.
Additionally, our facilities are equipped with energy efficient lighting including timers and sensors.

RECYCLING PROGRAM
Our recycling program includes sorting and recycling of plastics, paper and cardboard.
Need disaster restoration services? CLICK HERE.
PREVENTATIVE CLEANING AND DISINFECTION SERVICES
For years, ServiceMaster Clean of Dryden, Kenora, Fort Frances and Thunder Bay have been the experts in creating clean, safe and healthy workplace environments. Our experience and training afford us the ability to promote safe practices for infection prevention within all businesses.
In these unprecedented times, we are ready to respond with effective and customizable solutions. ServiceMaster Clean of Dryden, Kenora, Fort Frances and Thunder Bay provides a full range of cleaning and disinfection services that will help to keep your workplace healthy and productive.
GET A FREE ASSESSMENT
COVID-19 FAQs
Why is it called COVID-19?
MORE COVID-19 FAQS
News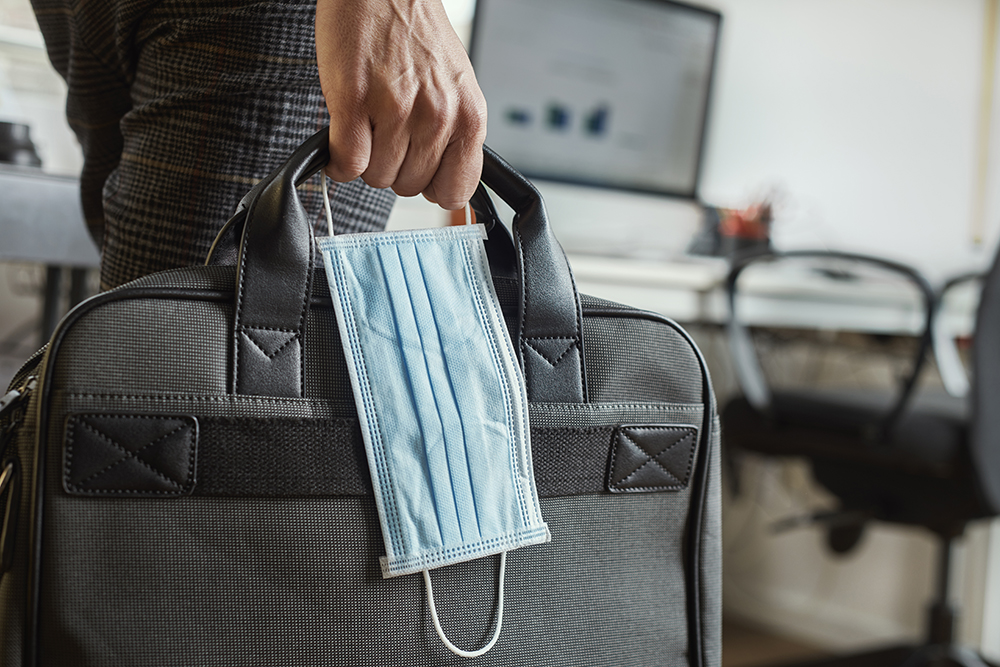 Getting Back To Work: Keeping Your Office Safe
As rates of COVID-19 infection gradually decline and some parts of the world are cautiously emerging from the pandemic, the main question on everyone's mind is what does the new normal look like?
ServiceMaster Clean of Dryden, Kenora, Fort Frances and Thunder Bay
1166 Russell Street
Thunder Bay, ON, P7B 5N2
P.O. Box 305
219 Scott Street
Dryden, ON, P8N 3G2
Tel: 855-705-4707
Email: info@servicemasternorth.ca
---
Cleaning and Disinfection Services
We take disinfection seriously! As such, our process always begins with cleaning to allow us to remove any visible dirt and soil. By cleaning first, we enable the disinfectant product to do its job effectively! For disinfection service, we use only Health Canada approved disinfectants. Should your concern be specifically about COVID-19, rest assured, our disinfectants are also on Health Canada's list of approved disinfectants for use against COVID-19.
About Us
Your residential and commercial cleaning specialists Whether you require cleaning for your home or business, ServiceMaster of Thunder Bay is there to help. Our ServiceMaster Clean division focuses on commercial and residential carpet cleaning and hard floor cleaning, full line janitorial
Commercial cleaning services to suit every budget. Our plans start as low as $250 per month - whether you need daily janitorial office cleaning, commercial carpet cleaning or specialty commercial cleaning. Depending on your specific requirements, we will work with you to develop a plan that suits your needs, and your budget.
Guaranteed Service
No other vendor offers the quality of service and degree of commitment as consistently or as affordably as ServiceMaster Clean. We are so confident in our performance, we guarantee it!
Our expertise, dedication and value-added services make us the best commercial cleaning choice for your business.
Get A Free Assessment